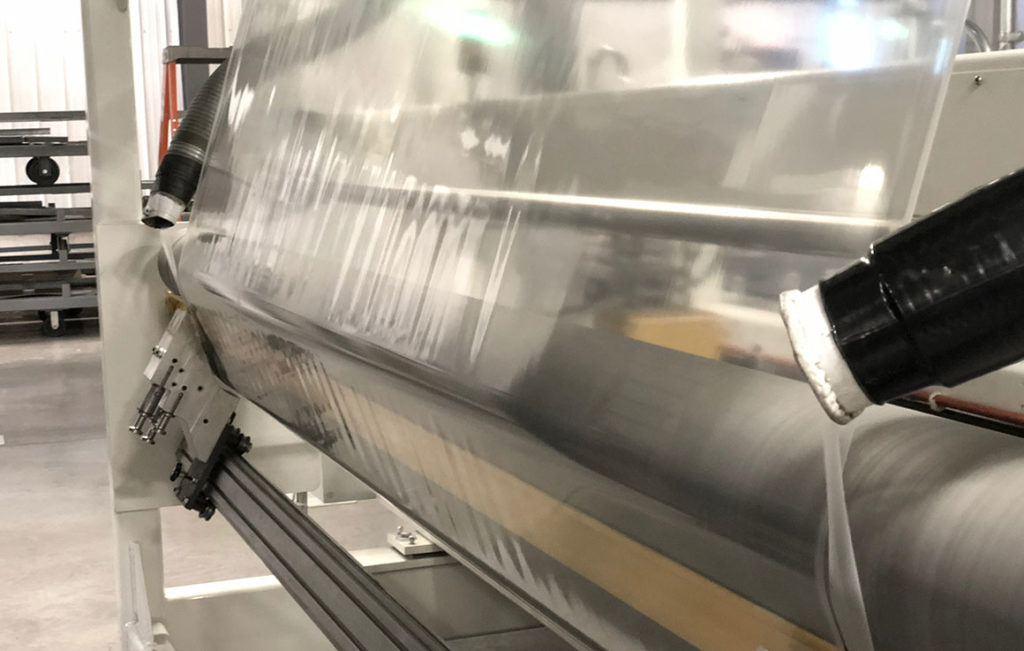 Sustainability In Our Facilities
Recycle & Reuse Programs

We have a two-pronged approach to waste reduction: continuously reduce the amount of scrap we generate, and divert any waste from landfills, where possible. Scrap reduction is continuously being optimized at all of our facilities. We use closed-loop edge encapsulation on extruders to minimize edge scrap. Internal scrap is recycled. We also use reusable plastic cores instead of paper cores for rollstock. Extensive waste disposal, hazardous waste, and landfill reduction programs are in place.


Climate Control

Our facilities were constructed with heavy insulation to provide optimal climate control without overuse of energy to heat or cool these large buildings. Several of our facilities have upgraded to high-efficiency chillers, and most have implemented steam leak reduction programs and other climate control programs.