Advanced Barrier Extrusions, LLC ("ABX") is a leading designer and manufacturer of cast co-extruded films for food, medical & industrial packaging companies. ABX specializes in films for forming & non-forming, vertical form fill & seal, and specialized rollstock applications, and is excited to announce its latest innovation, UltraFilm, a high-performance robust film with improved barrier and forming properties.
UltraFilm was developed by ABX's in-house engineering and sales team, and has been rigorously tested with customers across many horizontal forming platforms. This new film provides advantages that range from improved puncture resistance to downgauge options that deliver cost savings and reduce plastic waste.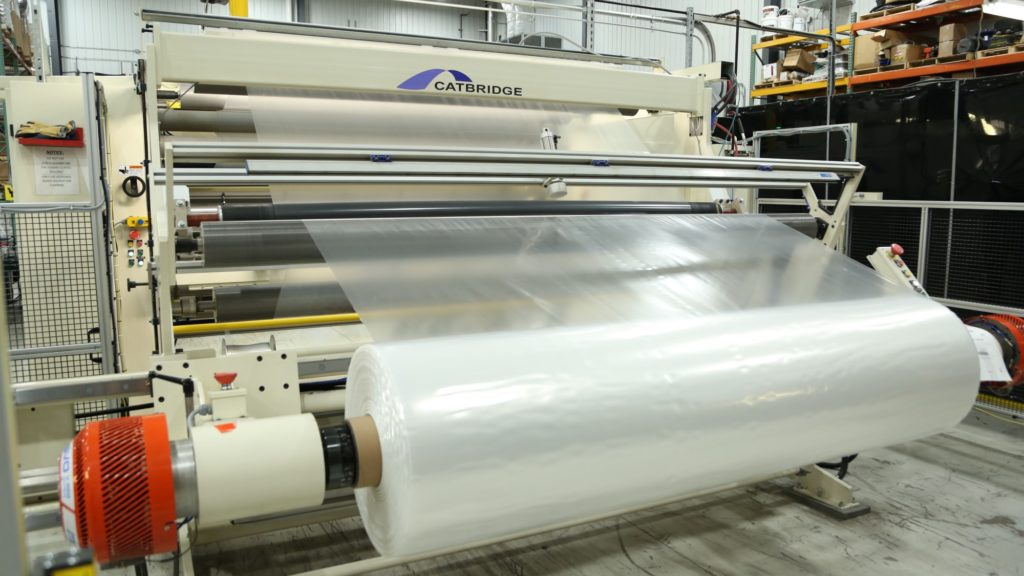 This film utilizes high performance resins that improve material distribution during the forming process and increase barrier properties. The combination of these performance advantages allows us to supply our customers with films that can extend shelf life or provide a unique downgauging opportunity to reduce cost and land-fill waste.
The durability of this film has been proven to eliminate the need for bone guard wrap in many bone-in protein products. Our customers can achieve significant savings opportunities by removing bone guard from their packaging and reducing time-consuming labor needed to wrap the product in bone guard prior to packaging. Additional opportunities may exist within other markets such as pharmaceutical or other food products where additional barrier is required.
"We developed UltraFilm because we saw a need with our customers to provide a unique product that would give them a competitive advantage, explains Shwu Yi Patulski, Technical Manager at ABX. We at ABX pride ourselves on the ability to continually innovate and develop new solutions that can change the industry."
Larry Goldstein, President of ABX, states, "As an expanding film packaging manufacturer, ABX is focused on developing innovative new products, and making sure those products are in line with our dedication to reducing our impact on the environment. It is critically important that every new ABX design is created with sustainability in mind."
For more information or to request a quote, contact us here.
About ABX
Located in Rhinelander, Wisconsin, ABX is a leading designer and manufacturer of cast co-extruded films for Forming, Non-Forming, Vertical Form Fill & Seal, and Rollstock films for packaging companies. End markets served include proteins, cheeses, healthcare, bakery and specialty food markets. ABX manufactures a wide variety of specialty films ranging in thickness from 2 to 13 mils. We offer a variety of stock options and have the capability to manufacture materials specific to your needs. With capabilities of up to 11 layers, the possibilities are immense.  View our company overview video here.