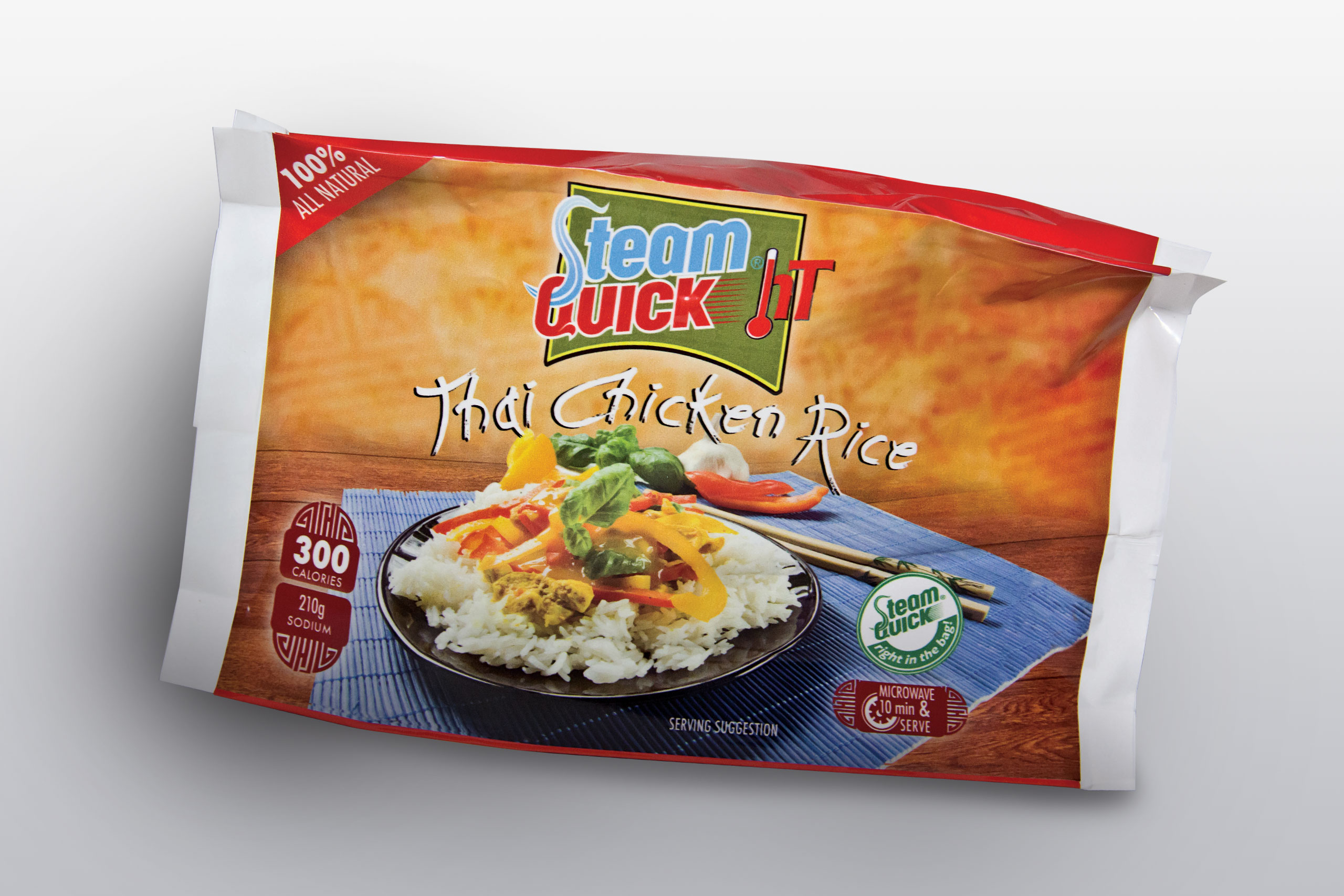 Steam Cooking with Steam Quick®
Our proprietary Steam Quick® films offer microwave cooking in a convenient, durable pillow pouch. These films provide a hermetically sealed package, utilizing a technology that allows steam and pressure to build while safely venting near the end of the cook cycle. This steaming process helps preserve color, texture, and nutritional content.
Steam Quick offers two designs for different cooking temperatures, whether you're packaging frozen vegetables, pre-cooked proteins, or pre-cooked meals, the food will be steamed to perfection.
Steam Quick® Matrix, FDA approved for microwave temperatures up to 230F
Steam Quick® HT, FDA approved for microwave temperatures up to 265F