In November 2020, packaging film manufacturer ABX announced its acquisition of the US flexible packaging converting business of Berry Global.
(Note: the following article was originally published by FTA)
The acquisition means that six Berry flexible packaging plants are now under the ABX umbrella. They include Columbus, GA; Schaumburg, IL; Homer, LA; Macedon, NY; and Milwaukee and Pewaukee, WI.
The acquisition brings enhanced capabilities and an expanded product portfolio to ABX—a manufacturer of co-extruded printed and laminated multi-layer flexible packaging films—which has undergone a rebranding exercise and will operate everything under the ABX name going forward.
In addition to enhancing ABX's geographic presence, the acquisition expands the end markets the business serves to include additional categories such as personal care and health care packaging. The combination provides an opportunity for significant synergies and creates a vertically integrated flexible packaging provider with multiple extrusion technologies, printing, laminating, bagging, coating, finishing and other niche packaging operations, according to the company.
"The vision for ABX is to create a leading flexible packaging platform, and we believe we are successfully executing on that vision," comments ABX CEO Larry Goldstein who spent 30 years at Berry before joining ABX in 2019.
Goldstein also served as president of the Flexible Packaging Division and president of the North America region of the Health, Hygiene, and Specialties Division. The legacy Berry facilities that ABX recently acquired were part of the Flexible Packaging Division he managed while at Berry.
Having worked at Berry and ABX, Goldstein has a great passion for the business and considers himself fortunate to have been part of both companies.
"The culture, talent and commitment of our employees is the most exciting aspect of this acquisition. With this foundation, ABX is well positioned for growth, because we will create and deliver innovative flexible packaging solutions for our customers."
The acquisition comes after ABX previously acquired Flexographic Packaging Company (FPC) in 2019, bringing complementary flexographic printing and converting capabilities to the business. Today, ABX operates out of eight manufacturing locations and employs more than 850 individuals.
Goldstein says ABX's collaborative approach with its customers enables the company to produce what the customer desires, rather than simply selling bulk manufactured off-the-shelf products. "We listen to what our customers' needs are and seek to stay ahead of the evolving packaging trends, so we can expand diligently in order to provide high-quality products and unmatched service."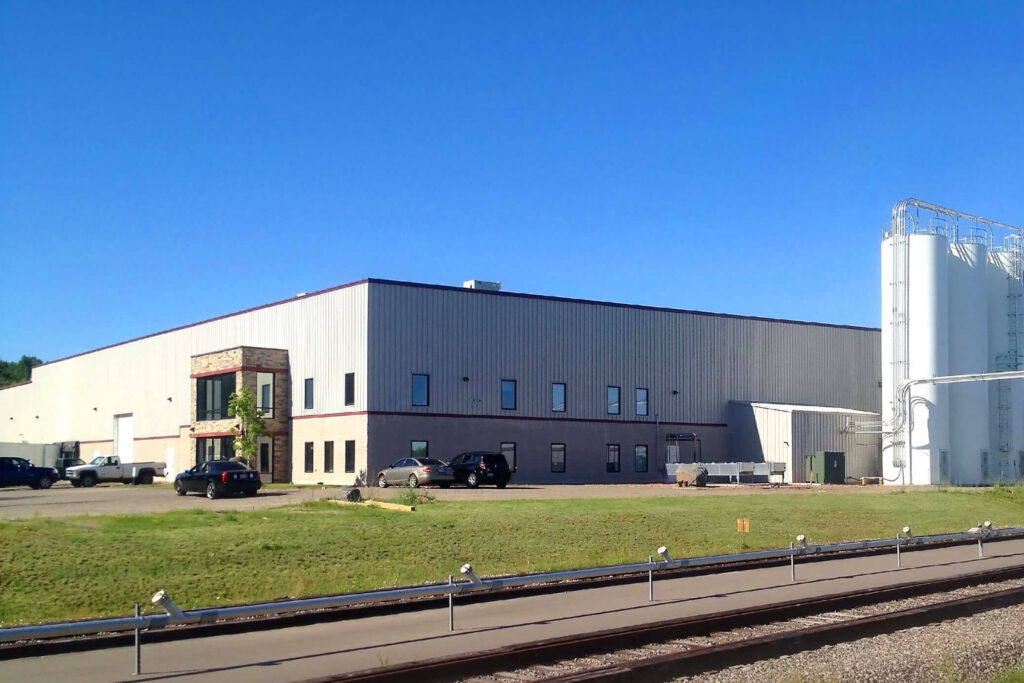 About ABX
ABX was founded in 2005 by Tony Haug along with partners Kevin Kopplin and Steve Pawelko—all seasoned experts with long careers in flexible packaging. In 2018, ABX was acquired by private investment firm Graham Partners, and the three original founders were an integral part of the business post-acquisition until Haug retired (maintaining a board position), replaced by Goldstein as president and CEO.
ABX primarily serves the meat/protein, bakery, health care and personal care markets across North America. It offers its customers a breadth of products, from unprinted or printed extruded roll stock to fully converted pouches and bags with up to 12-color graphics. The company also has unique capabilities to serve specialty and industrial customers, and prides itself on its collaborative approach to partnering with customers in the development of new products.
Flexographic printing represents 100 percent of ABX's printed business. Its HD flexographic printing—high-speed wide web or narrow web—is done on state-of-the-art printing presses with registration and defect detection systems to ensure quality and consistency of all products. "In fact, our Macedon, NY plant was the first plant to receive FTA's FIRST Company Certification for wide web printing. This core competency is complemented by our narrow web flexographic printing and screen printing offerings for our labeling customers," says ABX Chief Commercial Officer Michelle Wilson.
Recently, ABX produced multiple products for the confectionery, ice cream novelty and cracker markets where it converted designs from rotogravure to flexography. All items were successfully designed, converted and printed to the DE specification for line color and density and dot gain for process image.

Transformational Growth
While there have been a number of acquisitions in the packaging space recently, each having its own story and reason, ABX believes the combination of its people, technologies and solutions makes the company less commonplace and more entrepreneurial. "The challenge is in really thinking through what an acquisition means to your organization and how it would benefit both your employees and your customers, as well as ensuring there is truly value to add," says Goldstein.
He says the 2020 acquisition of Berry Global Inc's flexible packaging converting capabilities and services represents a transformational growth opportunity for ABX. The vision for ABX is to create a leading flexible packaging manufacturer that brings a unique differentiation to the market. "With the acquisition of our new facilities, we are robust enough to offer an end-to-end packaging solution to a variety of end markets, while maintaining the nimbleness from the roots of the original ABX business."
Regarding the recent Berry acquisition, Goldstein notes that the combination of these organizations is about more than the acquisition of six plants—It is about the integration of state-of-the-art manufacturing platforms, complementary technologies, and creative and entrepreneurial employees in order to deliver innovative solutions to customers.
"Customers are looking for creative solutions—whether that means enhancing their package's sustainability, creating eye-catching graphics or improving the barrier characteristics of a 'cleaner' food product," he says. "At ABX, we have so many ways to address our customers' challenges and solve their problems. Our ability to combine our extrusion capabilities, wide web and narrow web printing, with virtually limitless lamination platforms, bagging, pouching and labeling, we can provide the complete package."
With this acquisition, ABX has undergone a rebrand to represent the combined business and its strength going forward. The name retains ABX's heritage and reputation in the marketplace, while making way for opportunistic growth via the acquisition of the heritage Berry facilities.

Evolving Needs
Indeed, as packaging needs evolve, ABX's customers expect the highest-quality solutions from it, which the company is proud to offer utilizing its state-of-the-art machinery. Recent investments of more than $70 million include: new 10- and 12-color printing presses with high output rates, defect detection, expanded rigid lens (RLII) capabilities and quick changeovers; automated packaging robotic arms for bakery bag and personal care converting products; a fully automated high-speed bakery bag line; energy efficient upgrades across several facilities, and more. ABX offers combination UV/water-based flexographic and rotary screen printing for labels.
"Every investment we make also satisfies our continuous improvement goals for operational efficiency and scrap reduction," comments Goldstein.
When it comes to considering important factors in modern presses, ABX knows that every market, customer and application is different, so the company thinks about what its customers need.
"Our customers are requiring more SKUs, shorter runs and faster turnaround times," says Goldstein. "Accordingly, our efforts are focused on processes and presses that meet these customer requirements in a high-quality, efficient, cost-effective and safe manner."
Another top priority at ABX is process control. "We are expanding our current process controls through capital investment and training of our workforce. Effective control of our processes positions ABX to deliver higher-quality products with lower overall costs," notes Goldstein.
Goldstein recalls that 2020 brought some interesting dynamics to the company and industry. Strategically, the company went into 2020 anticipating growth based on a robust pipeline and strong economic growth in the US. While no one planned for the impact of the global pandemic, the company saw significant growth in portions of its health care markets—due to increased demand for PPE and other packaged medical devices, and a re-balancing in the food packaging segment, as many of its food customers' experienced demand in retail products, as people were eating at home more.
"Additionally, the greatest opportunity for ABX is to continue to find new and different ways to offer sustainable solutions for customers in all aspects of our business," continues Goldstein. "Our partnership approach with customers enables us to stay ahead of the trends and create innovative solutions that serve the evolving needs of our core end markets."
Sustainability
ABX believes the company has a responsibility to do the best it can to minimize the environmental impact of its operations. Whenever possible, ABX utilizes post-consumer recycled (PCR) resin, post-industrial recycled (PIR) resin, or sustainably sourced plant-based feedstocks for extruding its films.
"Consumers now more than ever are expecting businesses to operate with more than just profit in mind," says Goldstein. "Businesses that instill sustainability as part of their core values are willing to spend the time, money and effort for the greater good. Being a good steward of the environment translates into a mentality of being 'all in it together,' rather than just in it for ourselves. We understand that our operations as a manufacturer naturally require use of our Earth's resources, so it is our duty—as we believe it is every company's duty—to demonstrate a commitment to minimize our net environmental impact. It makes sense both ethically and financially, and research shows that consumers support companies that reflect those values."
In fact, the company has a robust ongoing initiative to minimize internal scrap production, using closed-loop edge encapsulation on extruders, and all of the scrap it produces is recycled. ABX also uses reusable plastic cores instead of paper cores for much of its stock. The company's facilities are also climate controlled and use high-efficiency lighting and closed-loop chilling on extruders, reducing water waste.
With regards to ABX's sustainable innovations, the company has a line of recycle-ready films designed both in breathable and high-barrier configurations that are How2Recycle approved for #2 and #4 ASTM recyclability. The company also offers packaging made from post-consumer recycled (PCR) content, renewable resin, industrially recycled material, and other sustainable solutions such as Ocean-Bound Plastics. Two of its popular bio-based packaging options are Biovantage bakery bags and Marvelcote-A repulpable solution for lidding and multiwall bag applications.
"We are always partnering with customers to develop new sustainable solutions to bring to the industry," stresses Goldstein. "Consumers support companies that reflect their values. And while product safety and cost are obviously very important, we see the trend for sustainability and environmental consciousness continuing."
Looking Forward
Goldstein says the company is excited to learn how to work together as one ABX in order to capitalize on the synergies of the new organization, truly bringing value added solutions to its customers.
"To be truly successful, we will adapt the best from both cultures to create our future. ABX will strive to create long-term value by unifying one cohesive entity that shares a common vision for a great future."
Want to learn more about ABX? Contact us and start a conversation.